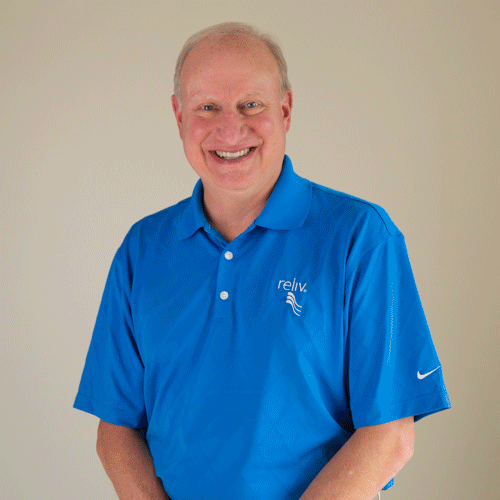 Kurt Wulff
Senior Vice President of Marketing


Kurt joined Reliv in 1999 and was promoted to Vice President in 2005. He brings more than 30 years of sales and marketing experience in a variety of industries. His duties include the management and strategic direction of the marketing staff at corporate headquarters and oversight for international marketing efforts.

Reliv's marketing department is committed to a spirit of innovation centered on the needs of our Distributors worldwide.


My Reliv Regimen: Reliv Now® and CardioSentials® to start every day, LunaRich™ and ReversAge® in the evening and ProVantage® on workout days.

Favourite Activities: Elliptical bike, hiking, golf, reading, movies, watching live sporting events and astronomy.

Enjoying Reliv: I love our marketing team — I've never worked with a more talented group of people.

'Distributors First' Means…Before we consider any initiative, product or new marketing tool, we ask ourselves how it will benefit our Distributors. We have to be able to positively answer that question or we are going down the wrong road.

Favourite Quote: "It is not the critic who counts...the credit belongs to the person who is actually in the arena." - Theodore Roosevelt