Step 2: Customise with Targeted Solutions
Make your shake work for you. Customise your daily Core Nutrition shake with Targeted Solutions. Our Targeted Solutions are designed to work with any of our Core Nutrition shakes.
Please note: VAT is added during the checkout process.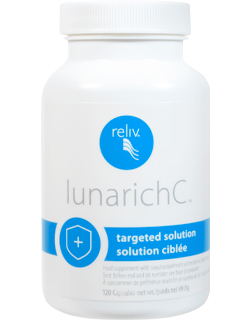 LunaRich C
Made from high-quality soy, LunaRich C is a pure concentrated form of lunasin.
See the nutrition panel.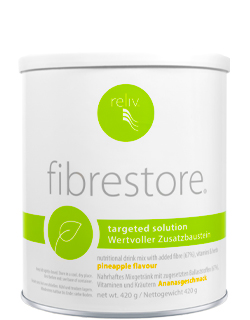 Reliv FibRestore
Provides 9.5 grams of soluble and insoluble fibre per serving as well as having fibre from 6 different sources.
See the nutrition panel.
Reliv Innergize